It is a pleasure to welcome you to Harmony, our charming villa in Ibiza. According to our large number of guests that rely on us every year, this is the place to be! Come and stay and enjoy your visit in our magical island!
The Villa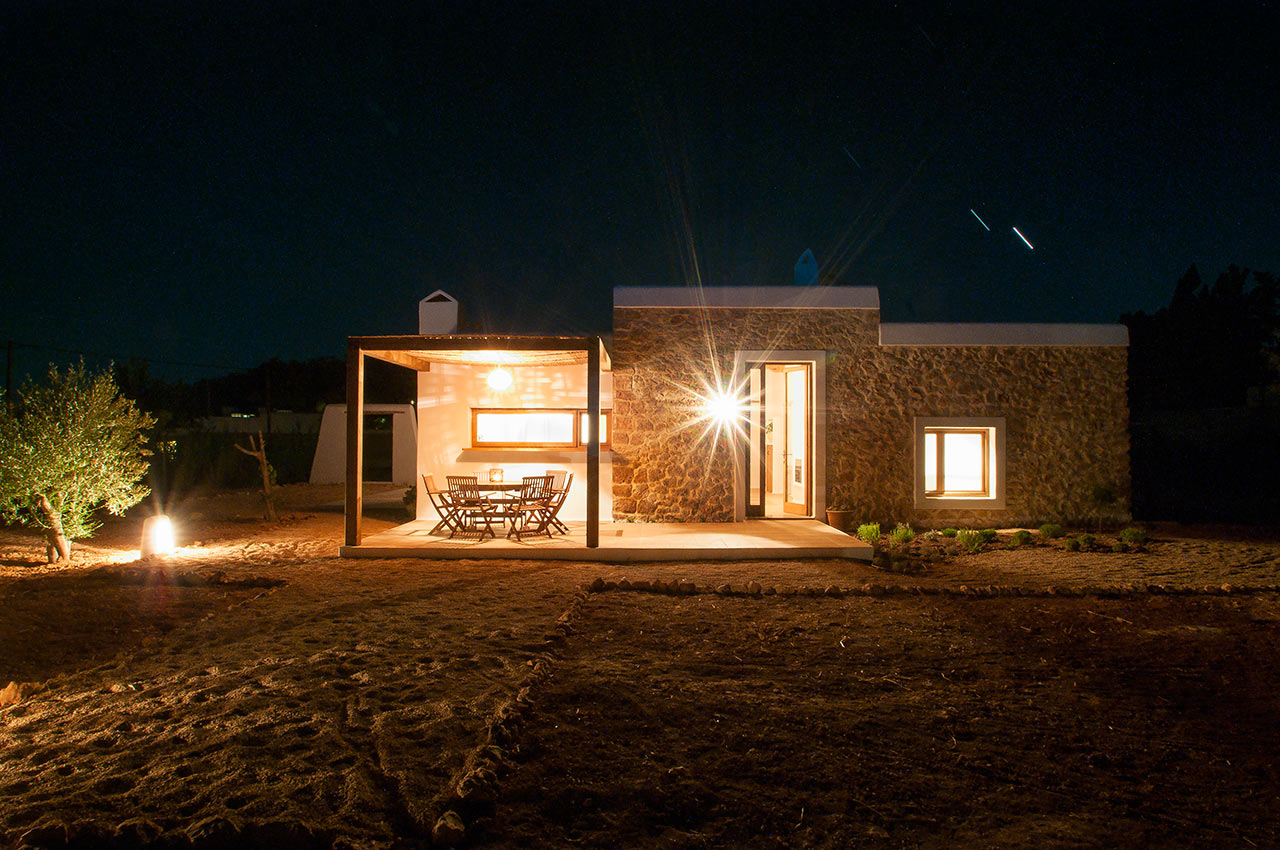 Rebuilt on its original base, the house retains the unique charm of a traditional Ibizan house with its pristine white walls, its harmonic forms and juniper wood ceilings that give warmth to your stay. These features are those that have been attributed to the internationally renowned Ibizan architecture for the beauty of their homes.
Bedrooms
There are two cozy and comfortable bedrooms: two double rooms, in one of them two single beds, with the possibility to add extras to accomodate a maximum of five. Both rooms have air conditioning, heating and TV with international channels, one of them is a Smart TV.
Kitchen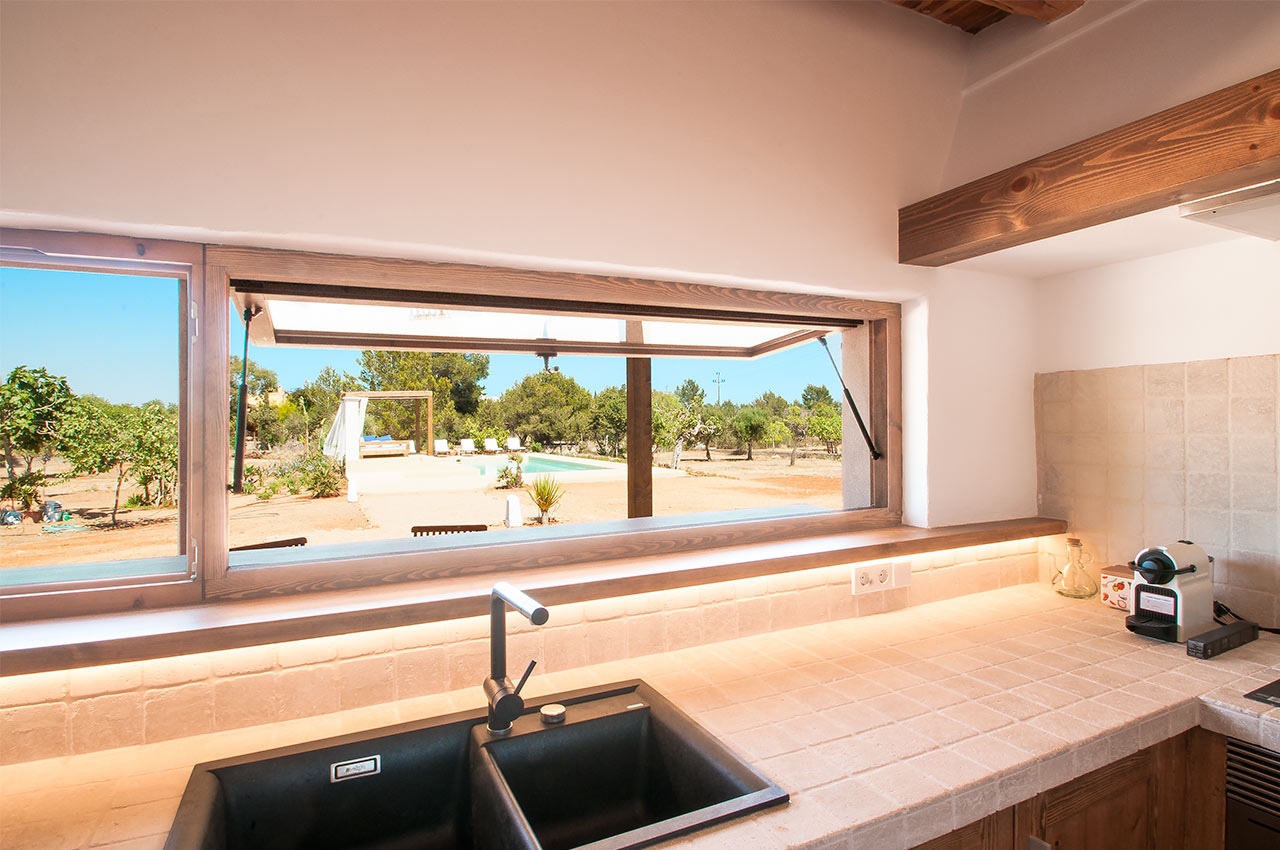 The kitchen has beautiful pool views, it is fully equipped with oven, dishwasher, toaster, kitchenware and coffee maker for our guests to enjoy all their lovely meals.
The outdoors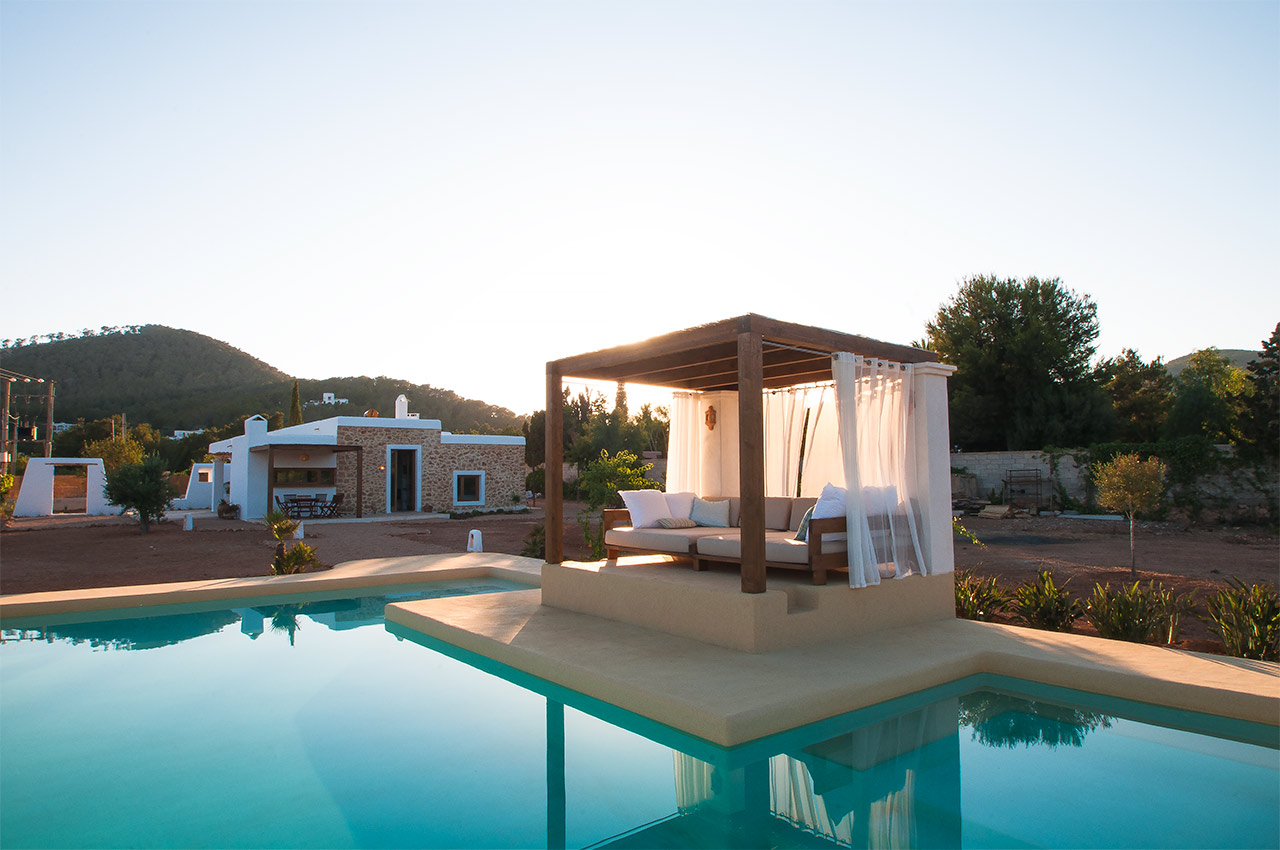 Guests will find two terraces outside where they can enjoy dining al fresco, a luscious lawn and a well kept garden that fills the landscape with wonderful colours. The pool, with its distinctive blues, is one of few 'sand pools' on the island, a special area where you can relax and enjoy Harmony. At night, you can achieve different ambiences by switching pool colours, creating your own comfortable space. You will find, located above the pool, our chill out zone, the perfect place to calm your senses and unwind after a day at the beach or a long night partying.